Gulf Technical & Trading Co., founded by Sheikh Abdulla Mohamed Jabor Al Thani, in the State of Qatar. Started in 1982, with a vision of providing awareness for a healthy life, Gulf Technical & Trading has grown business wise and now represents some of the big brands in Consumer Healthcare. Over the years, we have become one of Qatar's most established and leading Pharmaceutical Importer and distributor of Pharmaceutical, Herbal and Dietary Supplement products. Gulf Technical & Trading's success relies on our key resources, professionals, partners and brands. We have remained loyal to our Vision, Mission, and Values, which made us proud of what we do. Our Brands and product range are found in the entire market and in every level where the focus is on healthcare and healthy living.
Managing Director's Message
Our Vision to become a leading company in the health and pharmaceutical sector has grown formidably for the past 38 years. As a leading distributor of premium healthcare products in the State of Qatar, I am deeply honored and thankful for the trust of our partners and as an organization we are dedicated to secure safe and high standard-quality of healthcare needs for our community.
In closing, I would also like to thank each and everyone who have contributed on this continuous progress and personally I am ardent about what the future holds. We are happy to share with you our company's achievements and everyone is a vital part of it. We have succeeded in reaching our objectives.
I extend my best wishes and my full support to our Team to achieve.
Sincerely,
SHK. JASSIM ABDULLA M.J. AL THANI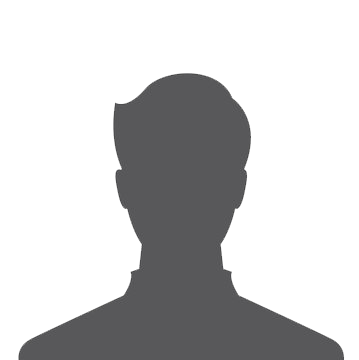 General Manager's Message
It is a great pleasure to welcome you and be a part of Gulf Technical & Trading Co. W.L.L. (GTTC). Your continued support and confidence in our organization inspires us to innovate and expand our product range and enable us to provide better life through quality, healthy and essential products. Our big brands of vitamins, herbal and nutritional supplement, OTC and other health products, will expand more with the new addition of organic and health foods in our portfolio. With this, GTTC will be one of the market leader when it comes to health and nutrition in Qatar.
We believe that the success of our company depends on consistently maintaining the highest standard of quality and professionalism. Today we are an emerging player in health and nutrition as well as in pharmaceutical market and working towards growing our position of market in key areas with strong prescription driven sales. We aim to become prominent and trusted leading company and make a significant contribution. Our mission is defined by our commitment to the well-being of our consumers.
Sincerely,
MR. SALIM AHMED
Vision
To be the leading company and most trusted source of effective Nutritional Supplements, Pharmaceutical and Healthcare Products, reaching to all markets and be a part of people's daily lives.
Mission
To continuously provide high quality, safe, and excellent Nutritional Supplements, Pharmaceutical, and Healthcare Products through an organization of people with passion in providing efficient and dependable service with utmost professionalism.
Values
To continuously provide high quality, safe, and excellent Nutritional Supplements, Pharmaceutical and Healthcare Products through an organization of people with passion in providing efficient and dependable service